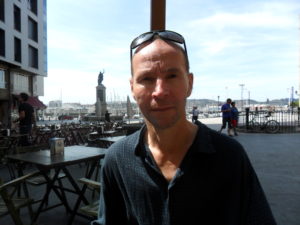 'The happiness and sorrow; hope and despair and sense of fair treatment versus injustice in public life in any society is associated directly in part, if not whole with the culture and quality of public leadership.' As Martin Macwan's words indicate, few concepts are so important. But what is it? How is it practised in social change organizations and how do they encourage it in their constituencies? Its exercise is often subtle, contingent on circumstances and it is capable of taking many forms. Definition, however, may not be the most important thing to think about. Ideas are defined in action and in this and other blog posts, we explore the idea of leadership and some of its many facets with four social change organizations, Red Umbrella Fund, Ikhala, the Dalit Foundation and the Neelan Tiruchelvam Trust.
One of the first things to notice – and though it may seem obvious, it's worth pointing out – is that leadership is not confined to the higher offices of an organization. It can come from anywhere and, while it is 'leaders' who display leadership, those designated as leaders may not always do so. Bernie Dolley of Ikhala in South Africa, for instance, talks of a collective failure of leadership among the country's non-profit sector once the unifying cause of apartheid had been dismantled: 'In our memory, there was one issue, everybody rallied round it and got involved and there was a shared responsibility. I don't feel that any more.'
Another thing that becomes clear is that the term leadership – especially in the context of social justice organizations – is used in a number of different ways. Let's take three which came out in talking to the four organisations – leadership in a technical sense, directing or steering an organisation, or championing new approaches to work; as a form of moral example and authority; and as a means of expressing agency, or helping to instil it, into groups or individuals.
Each of these uses is equally valid and on many occasions, they overlap. Bernie Dolley believes Ikhala has shown leadership and has succeeded in shifting the ground of debate on development in South Africa: 'From a needs-based, problem-based approach, we've been integral in pushing an appreciation of strengths-based, asset-based approach for the past 17 years.' So while Ikhala has provided leadership of the sector in South Africa in a technical sense, its approach is also based on a principled view of how change and development should be seen.
Leadership and agency
This principled approach is intimately connected with another facet of leadership – its development in the sector, since it requires groups, communities and individuals to take the initiative. 'It is important to encourage leadership in our communities because often citizens do not take the lead in agitating for social change,' says Ambika Satkunanathan of the Neelan Tiruchelvam Trust
in Sri Lanka, 'because civic activism is seen as dangerous and as something that can "get you into trouble".' What's more as 'dysfunctional and toxic notions of leadership, such as hyper-masculine, violent and aggressive forms of leadership, with inherent biases, such as racism and misogyny, are propagated as the norm, young people in particular must learn about how to lead for progressive social change with empathy and integrity.'
The importance of participation
Related to this and profoundly involved in the understanding of social change organizations' concept of leadership is the idea of participation, that leadership should be devolved and shared. 'Participation is the only answer to exclusion.' says Martin Macwan of the Dalit Foundation categorically. In his view, 'the practice of participatory leadership form is a long tested weapon against social injustice across the world.'
The Red Umbrella Fund, says Nadia van der Linde, is 'a participatory and community-led fund. We are led by sex workers, and make grants to sex worker-led groups and networks specifically. So we strongly value leadership in and of the community both in our own organisation (as a fund) as well as in the groups that we fund. Our Steering Committee makes decisions largely by consensus, which is by definition a methodology that is participatory and inclusive as it requires everyone's involvement and builds and shares the leadership in the entire committee. Similarly, in our grantmaking the Steering Committee has focused on prioritizing groups that demonstrate shared leadership and inclusive, more or less democratic processes or structures.'
The nuts and bolts
So how do these groups encourage the development of leaders in the sector? 'Normally we meet people who are what we call driving their own development,' says Bernie Dolley. They are assessed on five assets and 'we do a baseline self-assessment with them where they are able to gauge their own strengths or challenge around a particular asset area. They all have to participate in three-and-a-half day asset based training and linked to that we have organisational development and project management that is almost the continuum and we look together at what asset areas they may want to strengthen.'
The Dalit Foundation identifies 'one young woman and man from every village it works and trains them as community leaders. In Dalit Shakti Kendra, a vocational and life skills school,… we have trained more than 10,000 youth over past two decades both in vocational skills which help them to find employment along with leadership skills. In turn these youth help children through informal education classes to grow as leaders.' The further effect of this is to ensure that in their villages, primary education has 'quality and no discrimination. Hence, this approach creates a web of leaders who are connected with each other…. expanding their outreach and impact and becoming part of larger leadership collective.' In addition to training in vocational skills, Dalit Shakti Kendra also has daily sessions 'on social-political awareness in relation to the self. Once a week there are half-day seminars to provide basic literacy on the important law and legal procedures, including special legislations to curb caste and gender violence.'
The activists who go through this training are free to plan programmes in their local areas 'based on the needs of the community….The activists address the press at local levels and deal with the administration. Each one has created their community base of supporters. Hence, in each geographical region the organization is known through these activists/community leaders.'
Vested in individuals or organizations?
But leadership isn't necessarily confined to individuals – nor, according to Red Umbrella Fund, should support for it be. Nadia van der Linde says the Fund has faced 'critical questions' about its decision to fund groups, rather than individual leaders. While she acknowledges that gaining in skills and confidence, 'getting access to spaces and gaining experiences' can result in individuals 'having bigger impact as a leader in their communities and organization,' she believes that leadership development can arise just as readily from organizational support, so Red Umbrella Fund provides flexible core funding – 'the groups and networks that are selected for a grant can decide themselves what they feel is the best way to use the funding.' It might be used to support individual leaders, she says, 'but it can also go to systems to ensure decision-making and experiences are shared, knowledge is passed along and (peer to peer) trainings are conducted among a large part of their communities.'
The sources and repositories of leadership for social change might be as many and varied as the sources and forms of change itself: some of the groups Red Umbrella supports, says Nadia, 'are very structured and hierarchical. Others are collective, informal or chaotic. Any and all of them can make a change.'
And as Martin Macwan points out, your conception of leadership will depend on how you view the role of a leader, which, in turn, touches on questions of power and responsibility: 'Leadership based on the belief that a leader has to solve the problems of people will culturally be different along with the end results, from a leadership which is based on the conviction that it has to help people solve their own problems.'
So leadership is bound up with agency, its development should be encouraged as a matter of principle, it's bound up with authority and responsibility, actual and moral, and it can reside in any or all of individuals, organizations or movements. But it's also important for social change organizations to practise internally what they preach externally. The next post will look at how the groups we talked to foster leadership within their own organizations and what they see as its key characteristics.
Andrew Milner is a freelance writer, researcher and editor specializing in the areas of philanthropy and civil society. He is a consultant to Philanthropy for Social Justice and Peace. He is also a regular contributor to, and associate editor of, Alliance magazine.