Recent Reports
Author: Caroline Hartnell
Published by Philanthropy for Social Justice and Peace in association with Alliance, WINGS and the Centre for Social Impact and Philanthropy, Ashoka University.
October 2017
Author: Caroline Hartnell
Published by Philanthropy for Social Justice and Peace in association with CAF Russia, WINGS and Alliance.
January 2018
Author: Caroline Hartnell
Published by Philanthropy for Social Justice and Peace in association with Alliance, Arab Foundations Forum, John D Gerhart Center for Philanthropy, King Khalid Foundation, Philanthropy Age, SAANED and WINGS
March 2018
Authors: Caroline Hartnell and Andrew Milner
Published by Philanthropy for Social Justice and Peace in association with Alliance, WINGS and Philanthropy Network for Social Justice.
May 2018
About the study
'The Role of Philanthropy in Society' is an ongoing open-ended study initiated in 2016 by Philanthropy for Social Justice and Peace. The aim of the study is to gain an understanding of the role that philanthropy is playing in society in various countries across the world. What's happening now and what potential role could it play in the future?
What is particularly lacking is any clear picture of the scale and role of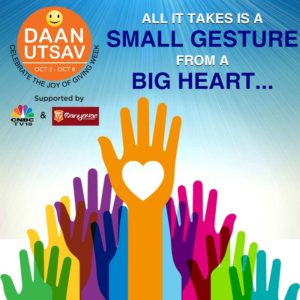 philanthropy in countries where philanthropy is culturally rooted but not well documented (at least in English) and often less institutionalized, mainly in emerging market countries. This is where our study can start to fill a gap.
As a result of this work we hope to be able to understand the current landscape of philanthropy (trends, strengths and weaknesses, what inhibits or supports it, what makes it more or less effective in terms of furthering progressive social change causes …) in a range of countries and draw out strategies that work if philanthropy is to be an effective agent of social transformation in today's world.
Scope
It isn't realistic to think we will be able to cover all 196 countries of the world within the scope of this project, so we need to ensure we include a good sample. The study will include countries from different regions:
Latin America (Brazil)
North America (we plan to study a single state in the US rather than the whole country)
Western Europe
Eastern Europe and Former Soviet Union (Russia)
Arab region
Sub-Saharan Africa (Kenya)
South Asia (India)
South East Asia
China (to be approached separately rather than as part of Asia)
We will ensure that the countries chosen include high-income, middle-income and low-income countries and countries of different religions.
The study is using a 'create and adjust', open-ended methodology to allow for surprises and the fact that we don't know everything.
Methodology
There are a number of steps being followed to ensure that the study is building on existing research and knowledge in the field, and that it is inclusive and representative of the diversity in the field:
Approaching philanthropy umbrella bodies and support organisations, research and academic institutions, regional associations and national associations to ask what they see happening with philanthropy in country X
Looking at existing studies that might be relevant
Carrying out iterative in-depth consultations with philanthropy practitioners from across the philanthropy spectrum in different countries. We will be looking at a broad range of philanthropic activities, from individual giving (by the very wealthy and by people of more modest means, including crowdfunding) to giving by private and corporate foundations, CSR, community philanthropy, social justice philanthropy, self-funded movements and impact investing
Where relevant, consulting selected people from outside philanthropy eg in development agencies and civil society organizations, to find out how they see the role of philanthropy in country X
Findings
We will be sharing the findings of the study as we go on through blogs and sessions at sector events to invite input from the field and ensure that the study evolves in a way that is relevant to the needs of the field. The development of an understanding about = philanthropy in emerging markets, its role and potential, will be an iterative process. The study will always remain open to further input. Findings will, therefore, be shared as working papers, and they are open to further input via responses and comments which will be shared as blog posts on the PSJP and Alliance blogs.
How can you participate?
To continue this discussion, we invite people to contribute their thoughts and responses to the working papers from any angle that interests you. To contribute a blog write to us at info@psjp.org